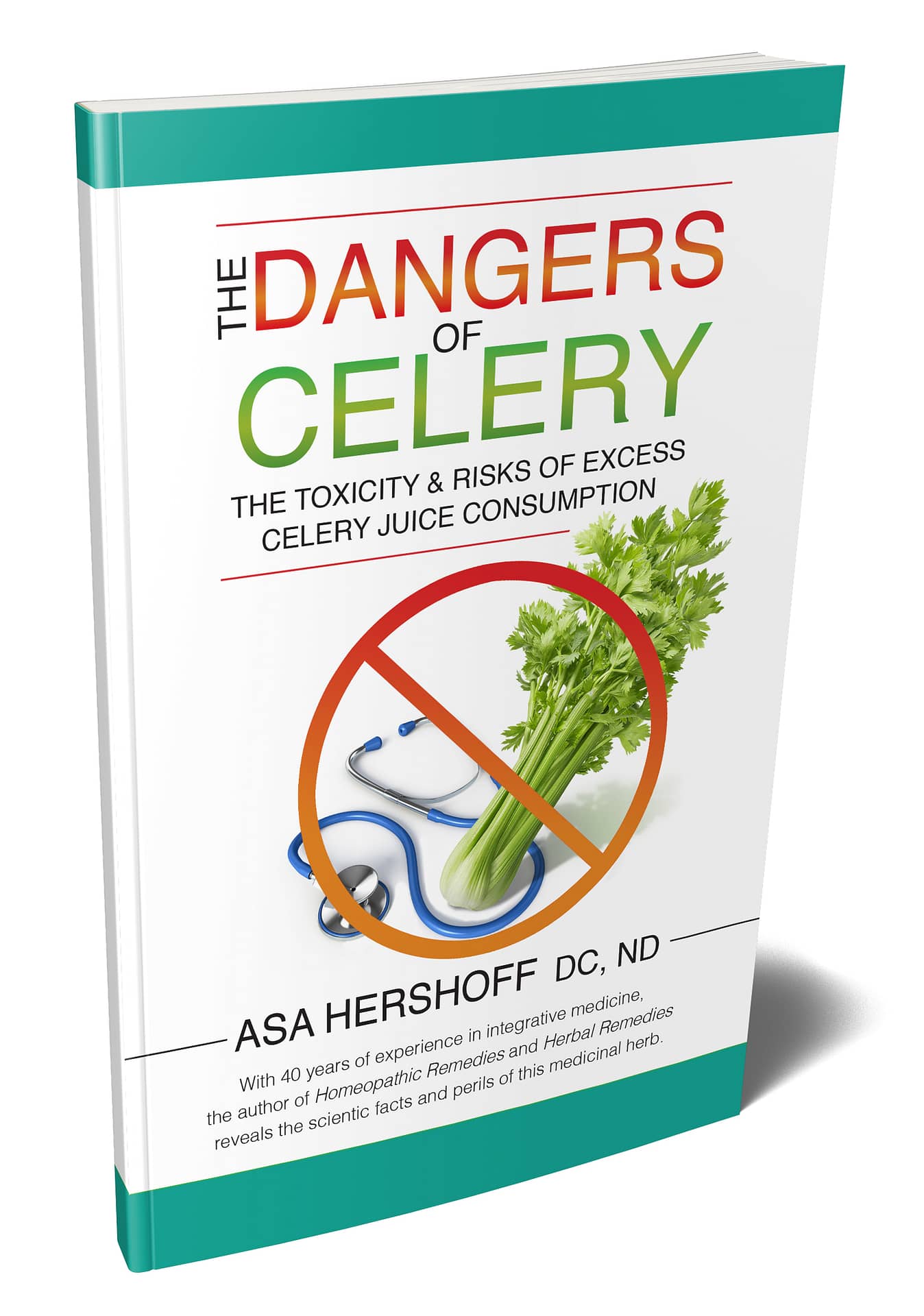 ISBN: TBA
Page Count: 110
Trim: 5.5×8.5
Format: Paperback
Price: $9.99
Format: Kindle
Price: $5.99
Published: Sep 17, 2019
Subject: Health & Diet
Publisher: Amazon
THE DANGERS OF CELERY
Why a National Fad May Be Injurious to Your Health
You've seen the  newspaper articles, the promotions, the web pages by the thousands, extolling the wonders of the common celery. The public is unaware that excess celery is essentially a medicinal herb. Like any strong medicine (and one in a very toxic plant family) there are 16 potentially serious side-effects if large and even regular doses:
• Potentially fatal anaphylaxis (one of the world's top allergens).
• Skin damage, resulting in severe sunburns or later skin cancers.
• Possible miscarriages, male infertility or fetal abnormalities.
• Suppressed detoxification of the liver and all cells in the body.
• Incompatibility with hundreds of medical drugs.
—Each issue  is described with a full reference section of related scientific research.
This is the first book to give the full scientific proof of these persistent dangers, as well as a critical examination of the purported benefits. It is also a cautionary tale that explains the very real difference between a medicine and a food, what the real nature of "cure" is, and how to recognize accurate and overblown health claims.
The Author
Dr. Asa Hershoff has been practicing, writing and speaking about natural health and self-help for 40 years. Pioneering Canada's natural health movement, he founded the Canadian College of Naturopathic Medicine in 1978. A long-time student of meditation and Vajrauana Buddhism, he integrates Eastern and Western healing principles, helping individuals reach their potential on the level of mind and body.
Author Bios
Download
Author Photos
Download
Book One Sheets
Download
Book Covers
Download
Testimonials
"A scholarly, yet very readable account of a fad gone bad. Authoritative information that juicing proponents need."
Dr. M. Cosgrove, Canada.
Thank goodness someone is giving the straight goods on this popular idea.. It's almost impossible to get the objective facts when everybody is jumping on the bandwagon.. Clear and well-written."
Dr. Andrea Rotelli, New York.